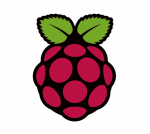 Hallo lezer,
Ik heb vandaag mijn eerste
Raspberry Pi
bemachtigd. In dit topic ga ik de
Raspberry Pi
uitvoerig bespreken.
Laat ik maar gelijk beginnen met 2 foto's.
Raspberry Pi + Tshirt
Raspberry Pi - Close up
De review moet nog geschreven worden dus pak het abonnement vast mee. :icon_cool:
In de review komen de volgende dingen aan bod:
Hoe wordt het geleverd
Hoe ziet de Raspberry Pi eruit
Hoe installeer je de Raspberry Pi
Hoe werkt de Operating System
=======================================================================
| CYGNITR0N |
=======================================================================
UPDATE 19-07-2012 00:29
Raspberry Pi Koopgids
De Raspberry Pi kun je kopen bij twee Retailwinkels.
-
Element 14
-
RS Components
Er word maar één exemplaar afgegeven per persoon. Koop niet de Raspberry Pi op e-Bay. Dit kunnen SCAM's zijn of je betaald te veel.
Ik heb de bestelling laten verlopen via Element 14. Om je Raspberry te verkrijgen moet je je inschrijven. Er is een wachtlijst. De bestelling worden verscheept binnen 5 weken.
De Raspberry Pi kost
€41,71
(32,70 Pond) inclusief BTW en verzendkosten.
Raspberry Pi Levering
De Levering van de Raspberry Pi geschiedde in een bubbelenveloppe met daarin het doosje (1) inclusief Raspberry Pi. Geen poespas, geen handleiding, alleen een formuliertje met "Safety Information" De Raspberry Pi is wel beschermd met speciale antistatische folie zakje (2).
(1)
(2)
Raspberry Pi Specs
SoC Broadcom BCM2835 (CPU, GPU, DSP, and SDRAM)
CPU: 700 MHz ARM1176JZF-S core (ARM11 family)
GPU: Broadcom VideoCore IV, OpenGL ES 2.0, 1080p30 h.264/MPEG-4 AVC high-profile decoder
Memory (SDRAM): 256 Megabytes (MiB)
Video outputs: Composite RCA, HDMI
Audio outputs: 3.5 mm jack, HDMI
Onboard storage: SD, MMC, SDIO card slot
10/100 Ethernet RJ45 onboard network
Storage via SD/ MMC/ SDIO card slot
(3)
Raspberry Pi Benodigdheden
Om je Raspberry Pi te laten werken heb je het volgende nodig(4)
Standaard SD Kaart (4Gb of hoger)
HDMI Kabel met Monitor
Toetsenbord met USB-aansluiting
Muis met USB-aansluiting
Ethernetkabel met internetaansluiting (optie) of USB WiFi adapter
Geluidsset met jack (optie)
12-volt mini-USB (Elke telefoonadapter volstaat, minimaal 700mA/5v)
Case (5) om je Raspberry Pi te beschermen (http://Modmypi.com)
Raspberry Pi aangesloten
(4)
Een voorbeeld van een Case die ik zelf heb besteld
(5)
Raspberry Pi het Voorladen van de SD-kaart
Om je Raspberry Pi te kunnen booten (opstarten) heb je een SD kaart nodig. De SD kaar moet minimaal 4GB bevatten.
Het beste is om een snelle SD kaart te nemen (SDHC).
Soms wordt de Rasberry Pi geleverd met een voor geinstalleerde SD kaart.
Het image bestand van de Raspberry Pi kan je [url="http://www.raspberrypi.org/downloads]
hier vinden
[/url].
Het makkelijkste mannier om de Raspberry Pi te installeren is om een voorgeinstalleerde kaart te kopen via de Retailers. Maar hij is ook makkelijk te installeren door de gebruiker zelf.
(6)
Installeren van de SD kaart
Hier heb ik een stappenplan gemaakt die je moet volgens om Raspberry Pi te installeren.
1. Download de image bestand via Torrent of een Mirror:
Downloads | Raspberry Pi
2. Kies voor "Raspbian 'wheezy' (als je een beginnend gebruiker bent)
3. Onthoud de gebruikersnaam en wachtwoord ( User: Pi / WW: raspberry )
4. Pak het Zip bestand uit.
5. Download de Win32Disklmager (
https://launchpad.net/win32-image-writer
) applicatie. De downloadlink die je moet hebben is de Binary versie.
6. Pak het Zip bestand uit.
7. Start de Win32Disklmager op. (Mocht het niet lukken dan, uitvoeren als Administrator)
8. Selecteer de image bestand van de Raspberry Pi (*.iso)
9. Selecteer de letterstation van de SD Kaart (Heb je de verkeerde station gekozen dan kan je je HDD weggooien)
10. Klik op Write en wacht totdat de image op de SD kaart is geladen.
11. Wanneer compleet, eject je SD kaart op de veilige mannier.
12. Stop de SD kaart in je Raspberry Pi, sluit de kabels aan.
13. Wanneer de micro USB adapter is aangesloten word je Raspberry Pi vanzelf opgestart.(7)
Mocht deze tutorial niet helpen onder windows dan verwijs ik je door naar:
RPi Easy SD Card Setup - eLinux.org
Raspberry Pi eerste run
(7)
(8)
(9)
Volgende stuk review moet nog worden geschreven. Dan ga ik in op de Operating System.
​
Laatst bewerkt: