case:
NZXT Phantom: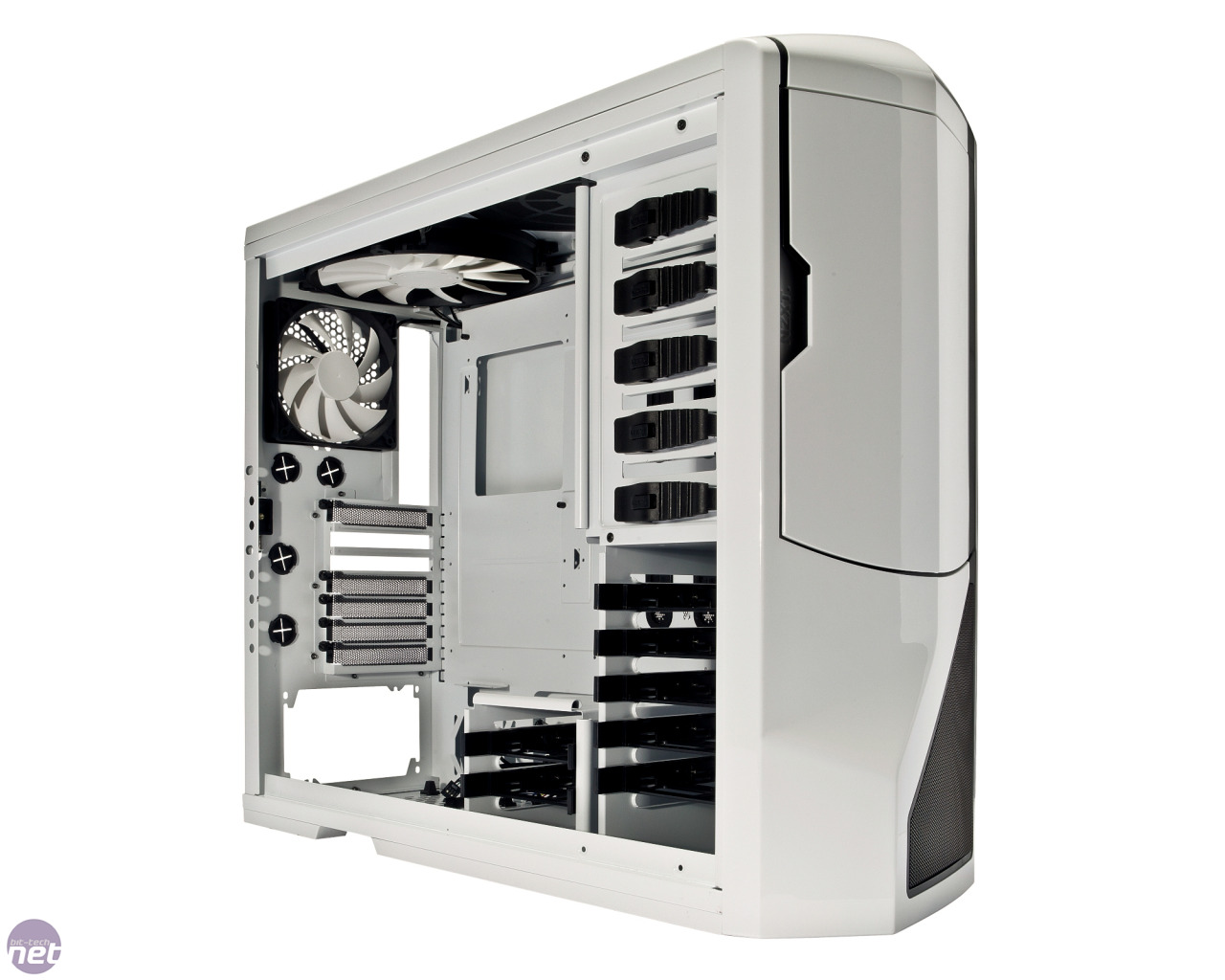 CPU block
:
ek
supremacy cp
GPU: x2
EK
-Thermosphere - Plexi
block om beide GPU blocks op aan te sluiten?
mobo blocks?
kan niet echt iets vinden wat compatible is met sabertooth i55
Ram:
geen idee?
gaat om 4 banken langs elkaar.
Rad:
Alphacool
NexXxoS ST30 Full Copper 360mm
Black Ice
GT Stealth 120 Black - XFlow
http://www.overclockers.co.uk/pimg/WC-042-BX_48531_350.jpg
reservoirs
:
FrozenQ Fusion Dual Bay Black Acetal
Reservoir
pomp
:
geen idee. kast is redelijk hoog,
dus welke
pomp
is sterk zat?
of eventueel mogelijk om op de achterkant van de
reservoir
te kunnen schroeven?
of zit ik dan met het probleem dat de
pomp
niet laag zit met de setup?
ik zit zelf te denken om alles op 3/8 10 mm te houden aan
fittingen
en tubing.
ik dacht de loop van resevoir =>
pomp
=> ram => eventueel mobo blocks =>
cpu block
=> rad 120mm
=>GPU => GPU rad 360 mm => resevoir
mensen nog verder ideeën? of dingen dat ik over het hoofd heb gezien.